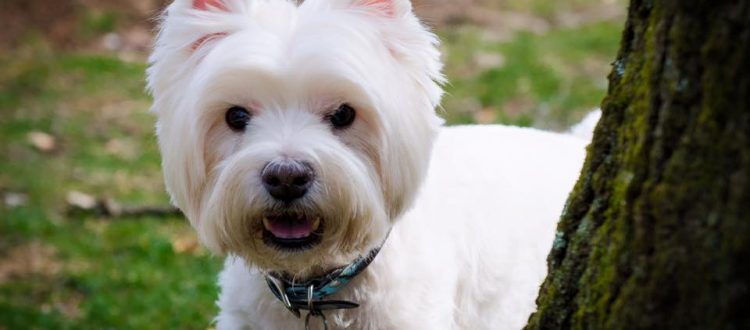 5 Reasons to Adopt a Senior Dog
In my 10 years of doing dog rescue, there's nothing more heartbreaking than a senior dog who finds himself homeless.  About 80% of all the dogs who are surrendered to North Atlantic Westie Rescue are over the age of 7, and 90% are over the age of 5. As a result, our rescue is full of mature dogs who have experience living in homes as pets.  Many of these dogs come to rescue because their owner has passed away or is too ill to care for them. North Atlantic Westie Rescue's volunteers have a special soft spot in their hearts for senior dogs, and it is our great privilege to take care of them while they are in our program.
Finding homes for older dogs is challenging. "Would you consider adopting a senior?" You can guess the answers we get to that question:
My Westie just passed away and I really don't want to go through the heartache anytime soon.
I really want the experience of having a puppy.
I can't afford the medical care for a senior dog.
All of these reasons are legitimate.  As a dog owner, I understand that dog ownership is individualized. Only you can know what you can handle. In fact, it's better if you are honest with yourself and rescue organizations about your expectations for adoption. When it comes to senior dogs, however, I find that people just haven't thought about giving a senior a home and what that would be like. So I've put together five of my favorite reasons to adopt seniors to help those potential adopters who are just exploring adoption.
1. Senior dogs know who they are!
With a senior dog, what you see is what you get. They've figured out their likes and don't likes. Seniors also are much better at communicating what their needs are than younger dogs.  Rescue can be a bit of a lottery in terms of knowing what you are getting. With seniors, rescuers are more sure about the personality of the dog and have an easier time of finding a good home that meets their specific needs.
2. Senior dogs make great companions for older people.
Some of my favorite adoptions over the years have been placements of senior dogs with retired people.  As we grow older, dog companionship can become a more important part of our lives. Being social and having positive relationships have been shown in the scientific literature to improve the mental health of people over the age of 65. My father, who is approaching retirement age, credits his health to the companionship of his two Westies. Many of our volunteers over the age of 65 say they are more physically active because of their dogs.
3. Senior dogs love to sleep (and snuggle).
Senior dogs are less active than younger dogs. They are content to sleep on the couch with you while you watch Netflix and catch up on whole seasons of NCIS. They don't have that "puppy energy" that can be a bit of a drag if you live a less active, more sedate life. I'm not saying you have to be a couch potato, but if you sleeping in, chances are a senior dog will like that too.
4. Senior dogs are smart!
Senior dogs are more likely to know basic obedience and commands and to be house-trained.  Senior dogs tend to be surrendered for non-behavioral reasons so they aren't "problem dogs." The investment made by their former owners serves them well in their new homes because they are already adjusted to being a pet and living in a home.  Of course, this isn't always true. Older dogs may have issues, for example, with incontinence due to age. But that's what wraps and diapers are made for, right?
5. Adopting (or fostering) a senior saves a life!
Seniors are at higher risk than younger dogs to be euthanized in shelters simply because of their age. When you adopt a senior, you quite literally save a life. Here at North Atlantic Westie Rescue, we never euthanize a dog due to age. We even developed a long-term care and hospice program so that our seniors may live out their days in dignity. Many of our adopters become long-term fosters for seniors with medical problems. If you have a lot of love to give, consider volunteering for our long-term care program.
As someone who cares for five senior dogs (ages 10 to 13) including a long-term foster, I can tell you that having senior dogs in my life is a thing of joy. These dogs make me smile every day with their antics and personalities. There are many more reasons to adopt a senior dog, but perhaps the most important reason is the happiness they bring to their owner's lives simply by being themselves. So if you are thinking about adopting a rescue dog, give a senior dog some consideration. It could change your life (and theirs too)!