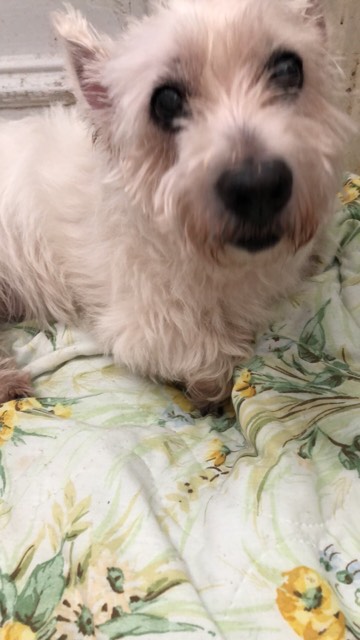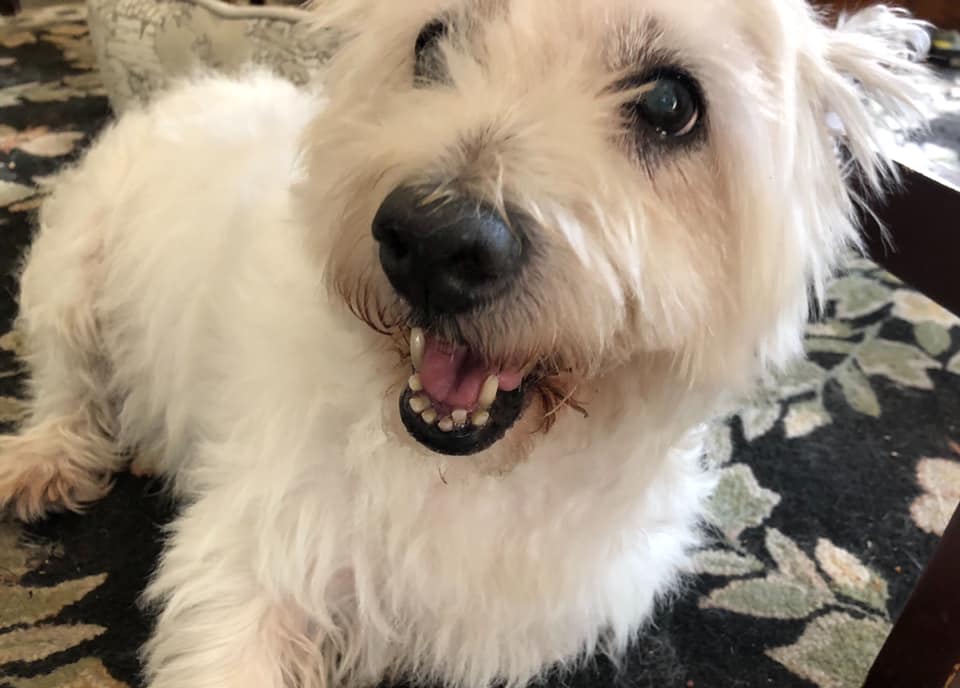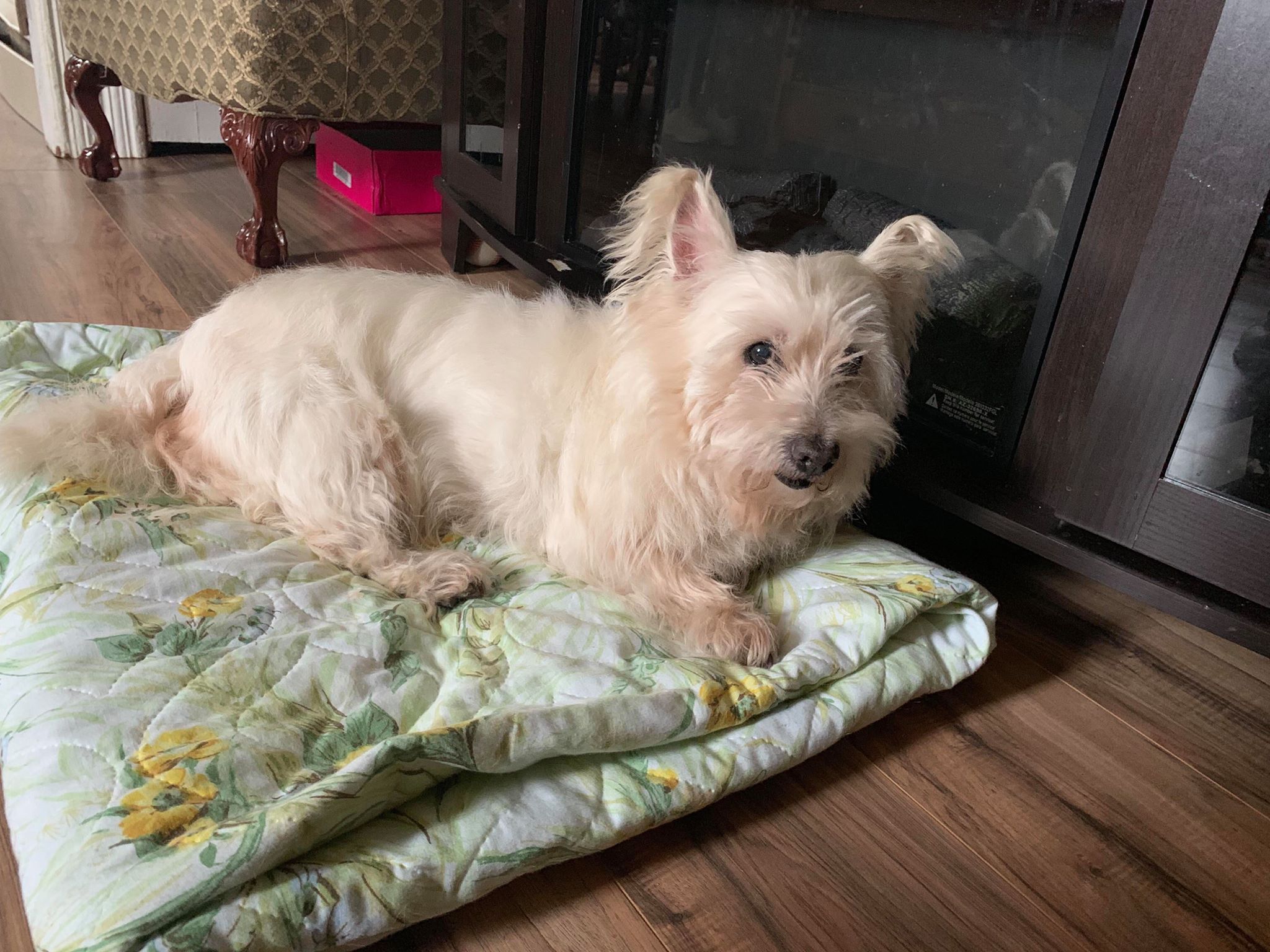 Dog Description
Hi, my name is Winston, and I'm a very good boy! I might be almost 13 years old, but I have a lot of life left in me! I am looking for my forever home. Could you be my forever family?
Dogs ok | Cats ok | Retired or work from home family
Winston, or Winnie as he is called by his foster parents, is a senior male Westie male who came to our program after his owner passed away. A family member cared for Winston for a few months before contacting NAWR to see if we could find a home where all his needs could be met. We said yes! And boy are we glad to know Winnie! He is such a good boy. He is a little nervous around new surroundings, but he just needs some time to sniff his new domain. He does ok with other dogs and currently lives with two dogs and two cats. He definitely wants to be top dog in the household, but he generally does ok with his foster brothers (both Westies). He doesn't seem to mind cats either as long as they are nice to him! He likes to be indoors with his person(s) and barks when people come to the house. Just as a good Westie guard should! He enjoys being with you and being in comfortable places, and he loves being patted. He has no aggression or issues with toys. Basically, he's just a super nice dog and makes everyone smile! Oh, and he LOVES hamburger. If you like to home cook meals for your dog, Winnie wouldn't mind being your baby! He also likes to drink water especially if there is ice in it.
Winston had an ear infection when he came in to rescue, which has healed well. His new owners need to be aware that is likely almost completely deaf. We think that's why he needs time to adjust to new surroundings. He is neutered and probably needs dental care soon. We did not have dental done due to his age, so that will be a decision his new owners will need to make. Winston's past medical history has no other history of major health conditions or injuries. He does tend to get itchy, and we think having regular baths would be a good idea. He has been well cared for and is groomed. Winston is up-to-date on all his vaccinations, including rabies and the distemper series. He has no tickborne illnesses and is Heartworm negative.
Winston does not like to be alone for long periods and would do best in a home with a retired owner (or owners). He is potty trained, but he can have accidents if he does not go outside with some frequency – the joys of being a senior! He would do best with just one other dog and well behaved cats (is there such a thing?).  We will not place Winston in a home with a puppy because he prefers older dogs and a lower energy environment. No children under 5 please. Winnie's deafness may make it hard for him to understand the fast movement of small children, and we want to keep everyone safe. He did live with an 8 year old, so he has a track record with older children that would be ok in his new home.
NAWR expects all adopters will provide for Winston's medical needs, including vaccinations as required by state law, for his entire lifetime. We also expect you will leash him 100% of the time and always supervise him when outside in fenced in spaces. Coyotes are everywhere people! And dog stealing is on the rise.
If you are interested in adopting Winston, please review our adoption guidelines to see if you are eligible to adopt. Then fill out our adoption application as completely as you can. Once submitted, our Adoption Team will review your application and assess whether you would be a good fit for Winston. If you have any questions prior to application, please contact Karen Errichetti at ksautter@gmail.com.