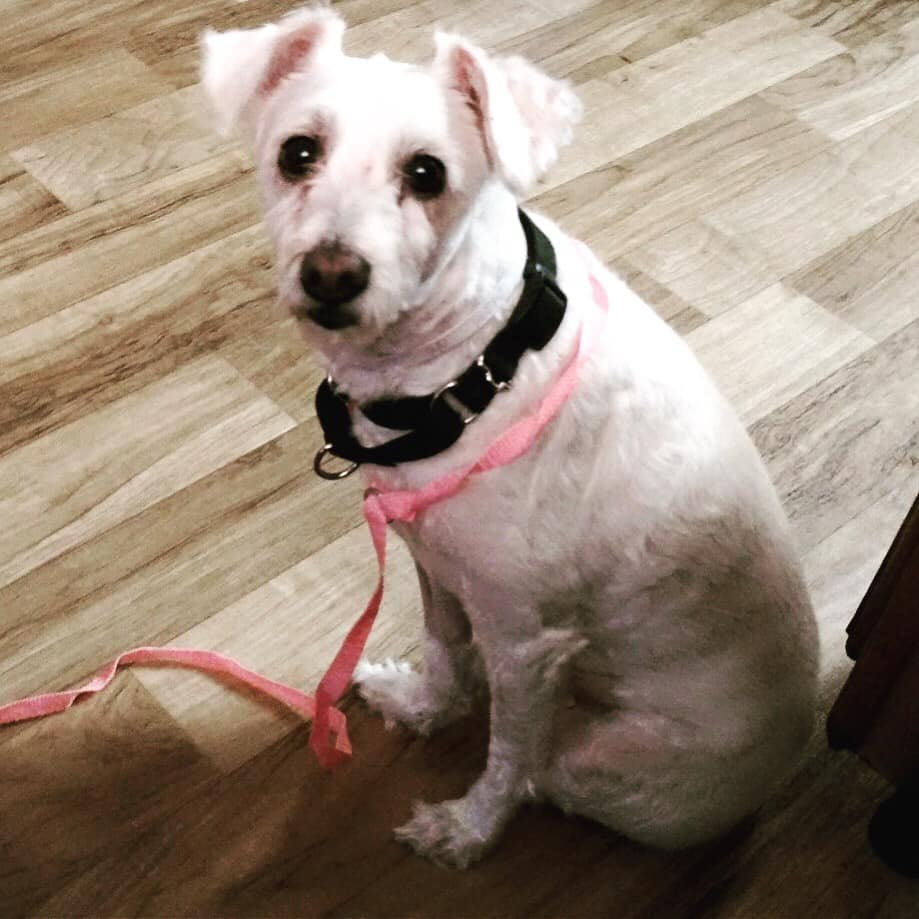 Dog Description
Hi, my name is Millicent, but my friends call me Millie! I am a 7-year old white Mini Schnauzer mix and my foster Mom swears I just might have a pinch of Westie in me. This is fine by me; I love my Westie friends! I am taking applications for my forever home……could it be you?
No children (under 10) | Other (small) dogs okay | No cats preferred
Meet Marvelous Miss Millicent! Millie is a spayed 7-year old female Mini Schnauzer mix. She's a happy gal that enjoys playing with her foster siblings and would be okay in a home with one, maybe two, other dogs, but she is not a shrinking violet and will want to be the alpha of the pack. She is very sweet and likes to cuddle with her human. She is crate trained but would also love to share your bed with you.
We think Millie would prefer a home with other dogs of similar size. She currently lives with several other terriers and small dogs.
NAWR expects all adopters will provide for Millicent's medical needs, including annual examinations and vaccinations, as required by state law, for her entire lifetime.
If you are interested in adopting Millicent, please review our adoption guidelines  to see if you are eligible, then fill out our adoption application  as completely as you can. Once submitted, our Adoption Team will review your application and assess whether you would be a good fit for Millicent. Be patient with our organization, as we are 100% volunteer and most of us have full-time jobs in addition to family and rescue responsibilities. It is not unusual to wait over a week to hear from us. Please review our adoption fees before submitting your application.
If you have any questions prior to submitting your application, please contact Kelley Lemos at  klemosma@comcast.net.